The Name: Art in Paradise Bangkok
What you can do: Immerse yourself in the art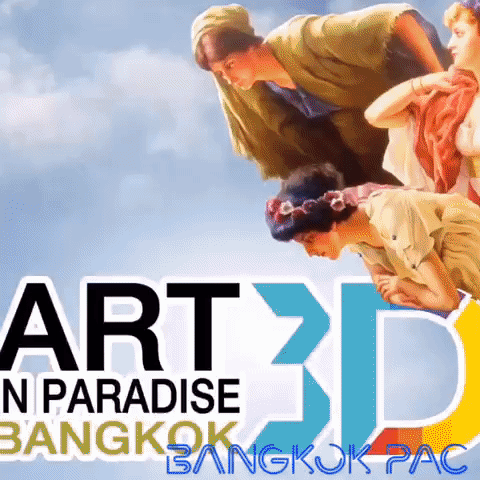 Target audience: all age groups
The interactive art Museum has been specifically designed to encourage visitors to get into each scene and create your own unique photo art.
Conveniently located in a modern shopping centre The Esplanade in Ding Daeng at the Subway station MRT Thai Cultural Centre only a few kms from Siam centre.
All photos / videos of our visit, June 2016 are posted in the Newsflash link
http://goo.gl/HtPxJV
Nearby Attractions
Massive funky flea market Ratchada Train markets, located at the rear of the Esplanade Shopping Centre and a short walk to Thai Cultural Central and Siam Niramit (world famous stage performance of Thai Culture; history to present day)
Nearby Attractions linked in the SM hub page of Art in Paradise
Check in
S.M. Art in Paradise
show some Social Media love ......
all channels, best hashtags
like, review, a tag, share



Duration: allow 2 hours
Cost: approx 400 baht per person
Transport: 100mtrs from Subway station
Tourism value: High - nearby Icons, shopping centre for retail comforts, food drinks, cinema Ice rink in
Esplanade Shopping Mall
Spherical / 360 Photo and videos are linked in
SM HUB: ART IN PARADISE