Image via Wikipedia
Bangkok: Where the fast-paced worlds of travel and technology meet, smart phone applications provide travellers with better control over their hectic schedules.

Though ash clouds, extreme weather and stringent security measures have cast their fair share of travel gloom, apps on smartphones which help users save time when booking flights; provide constant updates on flight status; allow internet access when on the hoof; and provide detailed maps and weather updates are a ray of sunshine for business travellers.
Here is a list of four apps aimed at business travel:
Image via CrunchBase
Tripit
: An interactive app that ensures your travel information is never far from your fingertips. Email your particulars to Tripit and it will generate a detailed itinerary (maps, weather updates, images). Plans tend to change unexpectedly: it's easy to alter hotel/restaurants/cafe reservations and client meetings on the go. Tripit provides real-time updates to your calendar and even creates directions from the airport to the hotel, etc... All addresses and telephone numbers you need are generated in your itinerary. Networking addicts will enjoy a social component: "Who's Close" is associated to LinkedIn and allows you to sync your address book to find contacts close to where you are.
AllSubway HD
: For those of us who regularly experience rising panic when racing against time to get to a meeting on foreign transport links, this app helps takes the edge off. Comprising 115 subway maps from city hubs worldwide, AllSubway provides a detailed map of the underground system along with the ability to zoom in and out. While this makes for a simple navigation tool, the app is not interactive.
FlightTrack
: Say farewell to your travel agent; this app supports the frequent business traveller pre-flight with speedy updates and user-friendly layout. Access detailed information on flights covering more than 4,000 airports and 1,400 airlines. FlightTrack boasts alternative routes, includes real-time updates on departure and arrival times, and maps the flight route. Users can also sync timings with their calendar.
Boingo
: A service-provider app which enables unlimited Wi-Fi at selected airports, hotels, restaurants, coffee shops and other venues in more than 200,000 hotspots worldwide. Boingo is useful for frequent business travellers, who can stay connected without having to deal with roaming fees at popular meet-and-greet venues across the planet. Users can select from various plans depending on required usage.
Special Bonus: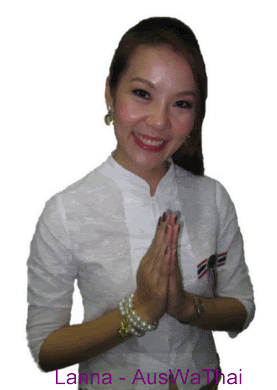 Business travelers and short term stay to Bangkok
for visitors that know the best location in Bangkok is Asoke (Wattana) Sukhumvit Bangkok
They orientate, translate and negotiate
small cost - large saving in time and or money
Everything you asked about Travel tools we have it
Thai flights, Language apps, Travel Planners, Currency rates, Weather forecasts, networking links